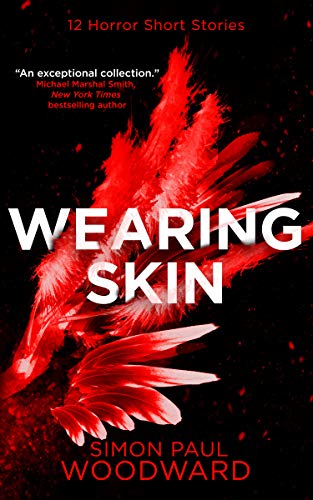 Free $3.99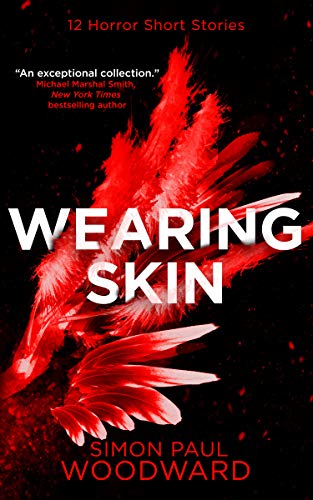 None of us are what we seem to be on the outside. We are all pretending. We are all wearing skin.
The Angel of Loughborough Junctions: An amoral filmmaker experiences the horror of the world through an angel's eyes.
Children of Ink: A living tattoo breaks one of the Five Laws of Ink and suffers the terror of life away from flesh.
Wearing Skin: Bigotry conquers true love in a blood-splattered tale of body swapping, sex and immortality.
American Sexual Lobster: A seafood chef loses his mind and body on a night of shellfish slaughter.
Manny & the Monkeys: An egotistical writer's life is ripped apart by escalating, and increasingly bizarre, coincidences.
These 12 unsettling short stories include the British Fantasy Society award-winning Manny & The Monkeys.
If you're a fan of Stephen King, Joe Hill or Clive Barker you'll love these dark stories with a twist. Get ready to stay up all night with award-winning horror author Simon Paul Woodward.
Deal End Date: 2023-04-14