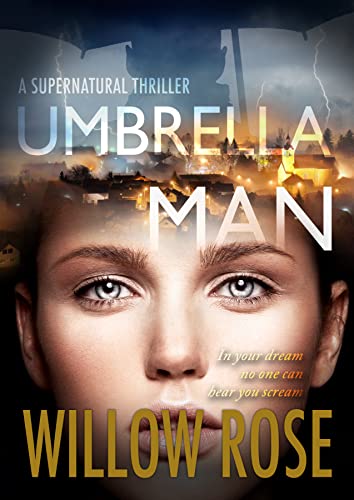 Free $4.99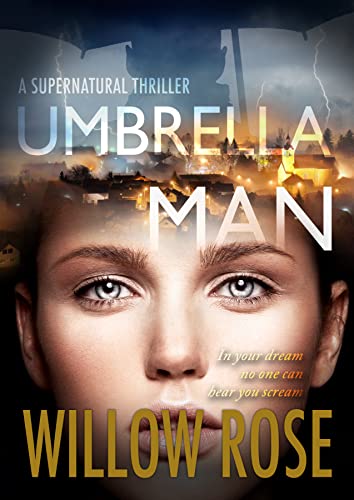 In your dream, no one can hear you scream.
When the body of the teenage boy, Julian Long, is discovered in the Green Swamps of Florida, the citizens of Bushlake know the city will never be the same again. Julian was popular, loved by all, and the circumstances of his death are more than strange.
What secrets is the boy in the swamps hiding?
Stephanie Boulder has returned to the town after fifteen years to take care of her grandmother, who is terminally ill. She writes for the local paper and as soon as she starts digging into the story of Julian Long, she discovers secrets deep within the town's history. Secrets so cruel, so profoundly buried, uncovering them will put her life in grave danger.
What if dreams weren't just dreams? Would you dare to sleep again?
Desperate for answers, Stephanie embarks on a journey that spans beyond her beliefs, heading towards a terrifying nightmare, trying to figure out who the Umbrella Man is.
Umbrella Man is a page-turning supernatural thriller from the Queen of Scream, Willow Rose. It is fast paced and packed with suspense. This is one book you don't want to miss.
Fans of Stephen King, Blake Crouch, Paula Hawkins, Kendra Elliot and Robert Dugoni will be gripped by this page-turning supernatural thriller, guaranteed to keep you reading till the next morning.
What everyone is saying about Umbrella Man:
'Best Willow Rose to date' Debbie D
'Action, suspense, and just creepy enough to make you leave a light on. Willow Rose has another winner! Umbrella Man ropes you in, pulls you under, and doesn't let go until you are breathless.' roheis
'I was immediately drawn in by the superb plot and character developments, with no wasted words or descriptions. I highly recommend this and this being the first book of author Willow Rose I've read, I plan on going back to read all I've missed.' D.Slowey-Thomas
'This was a breathtaking story!' What if Every Nightmare You Ever Had Was True?That's a nightmare in itself, isn't it? Intermittent glimpses into a family life that's just odd until all the pieces are woven together make the nightmare that much more terrifying. Ms. Rose's best book to date, and I know she will only get better with every book!' Madeupagin
'Umbrella Man maybe Willow Rose's best story yet! The story line is smooth and goes quickly. The characters are believe-able and with all her thrillers…..it is scary! ' Bev Powers
THE QUEEN OF SCREAM EVEN SCARES YOU IN YOUR DREAMS!
'One of the things I liked about this book is that the main crusader against the spreading evil was a woman. She was powerful yet totally supportive of family and friends. Of course the main reason I liked this book was the scare factor which was nicely presented and resolved. Definitely creepy. Excellent writing' Val
'This mystery keep me going until the end, always a twist always a turn. You will not be disappointed. Willow Rose continues her name as "The Queen Of Scream"! Not One Dull Page !!!!' Cy
'Another Winner for Willow Rose!' LGB
'Willow Rose does it again. Umbrella Man is another page turner of the high quality I've come to expect from Willow. I love all the characters and could read about them all over and over. I always become emotionally invested in her books and Umbrella Man doesn't disappoint. If you love strange and thrilling as well as chilling reading this is the book for you. I highly recommend this book and if you're an avid reader like myself you'll be picking up everything you can find by this author,her gift for spinning tales is amazing.' Laura
Scroll up and grab a copy today.
Deal End Date: 2023-02-15