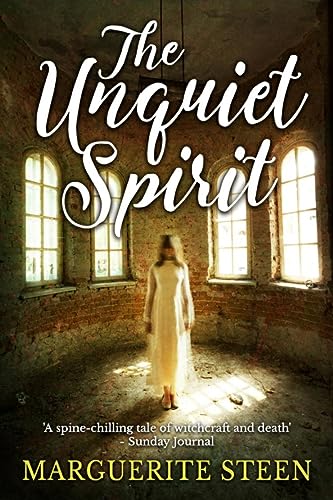 Free $0.99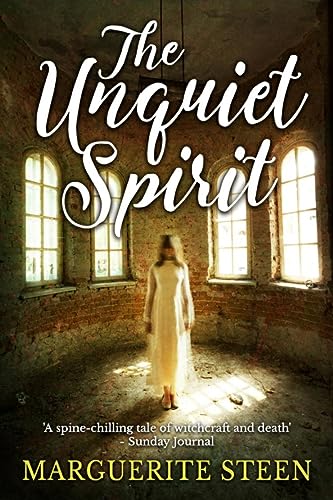 'Miss Steen is a superb manipulator of scene, and she makes her places as alive as her people' – Daily Telegraph
Through a fortuitous meeting with an old schoolfriend, Arnold Lewes, whom he had not seen for years, Lord Whittenham is invited to spend a week-end at Arnold's home in Buckinghamshire.
But his hopes of a pleasant week-end in the quiet of the country are soon dashed.
Lord Whittenham, the narrator of this strange story, soon senses the extraordinary tense atmosphere that shrouds the otherwise conventional scene and is uncomfortably conscious that a bewildering drama is unfolding before his incredulous eyes.
A drama of strife between two women, and a clash between the parents of an abnormal child, soon turns into a deadly battle for sanity against the supernatural forces of evil.
Marguerite Steen, who has proved herself so accomplished an artist in the longer novel of family chronicles, succeeds with impressive skill in making completely credible this curiously macabre but unforgettable tale of obsession and possession.
Praise for The Unquiet Spirit
'A spine-chilling tale of witchcraft and death' – Sunday Journal
Praise for Marguerite Steen
'Rich and enjoyable' – The Observer
'fine scenes and piquant portraits' – The Sunday Times
'a vivid narrative' – Manchester Guardian
'full of colour and character' – John o' London's Weekly
'rich, lavish, violent, passionate' – Evening News
Marguerite Steen (12 May 1894 – 4 August 1975) was a British writer. Very much at home among creative people, she wrote biographies of the Terrys, of her friend Hugh Walpole, of the 18th century poet and actress (and sometime mistress to the Prince of Wales) Mary 'Perdita' Robinson, and of her own lover, the artist Sir William Nicholson. Her first major success was Matador (1934), for which she drew on her love of Spain, and of bullfighting. Also a best-seller on both sides of the Atlantic was her massive saga of the slave-trade and Bristol shipping, The Sun Is My Undoing (1941). She was elected a Fellow of the Royal Society of Literature in 1951.
Deal End Date: 2023-08-19