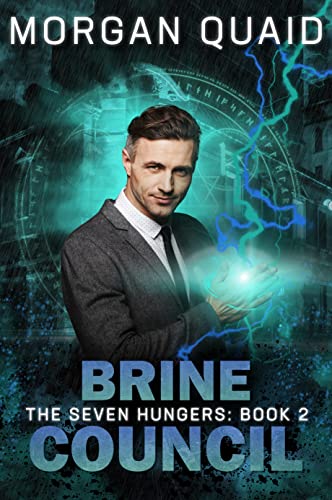 Free $3.99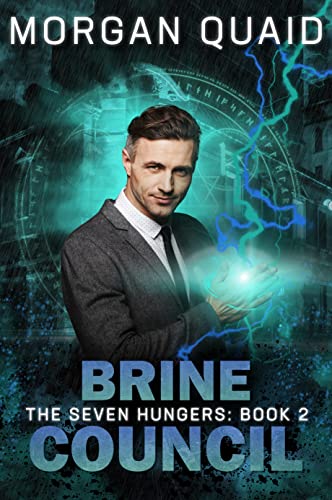 Heed the Brine song, for the Old Gods have returned, and the world will drown in brine and darkness.
On the back of his confrontation with the Crimson King, formerly disgraced Crown sorcerer, Ambrose Drake, is sent to picturesque Port Douglas to investigate a curious emergence. Still reeling from his recent elevation to Special Agent, Drake and his companions are confronted by something ancient and hungry which has clawed its way out of the briny depths.
Drake must meet this challenge while struggling to control the powerful Sovereign who resides within his flesh, a Hungerborn being that threatens to tip the balance and send Drake and his companions to a watery death.
Brine Council is a fast-paced, urban fantasy thriller with horror elements throughout. Fans of The Dresden Files, The Laundry Files, Constantine, and Hellboy will love this second book in The Seven Hungers series.
**NOTE: This book contains graphic descriptions of nightmarish monsters, with a dash of gore. If you're turned off by horror elements, this may not be the series for you. If you're fine with a little creepy, monstery type terror, then fill your boots! **
Here's what readers are saying about The Seven Hungers:
"Truly spell binding!"
"I just couldn't put it down..every chapter end makes you excited to start the next!"
"Full of action, snark, gore, humor, and fun, I want the next book now!"
"I read about half of the novel with my jaw dropped and my eyes popping out of my head!"
"Just the right blend of magic, horror, and charm!"
"I'm hooked on this series!"
"This book was absolutely amazing!"
"A rip-roaring fantasy thriller from start to finish!"
Deal End Date: 2023-08-14