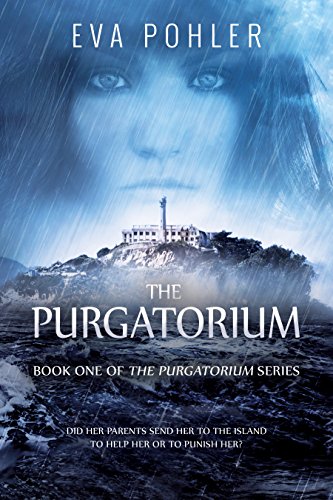 Free $0.99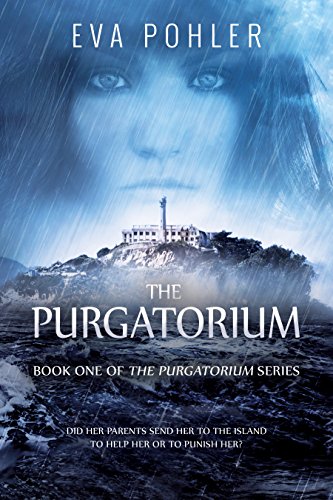 Did her parents send her to the Purgatorium to help her or punish her?
A teen who feels guilty for her sister's death is sent by her parents to a remote island off the coast of California for "suicide therapy," where she learns that the doctor and her team use experimental methods that cross ethical lines. After undergoing one bizarre experience after another, the teen gets lost on the haunted side of the island and wonders if her parents meant to help or to punish her.
Some readers have compared this young adult psychological thriller by USA Today bestselling author Eva Pohler to Shutter Island and Lost.
"Love that it kept me guessing the whole time!"–Jamie, Amazon Reviewer ★★★★★
"The story kept me guessing every turn. It also made me do a lot of thinking about my own situation. It was quite helpful in that regard. I would recommend this book to everyone. I will definitely be reading the rest of the series."–Roland Deshain, Amazon Reviewer ★★★★★
"Wow. This book blindsided me. When I first started reading it, my initial reaction was that it wasn't my cup of tea. After I got past the first couple of chapters though, I was hooked. It's one of those books that lulls you into a false sense of predicting the outcome, and then, WHAM, it completely changes course and leaves you reeling. It's very well-written and every character makes you feel their pain and their emotions. I absolutely loved this book. Do I recommend? YES!! By all means, please read this book. You will not be sorry."–Michelle Westmoreland, Amazon Reviewer ★★★★★
"Definitely kept me guessing and wanting to know what would happen next. This story had me in a roller coaster of emotions and worries. I was constantly in edge thinking what will happen? Is this real or part of the therapy. Eva did a wonderful job keeping me on my toes and making my mind work on overdrive. So many references from studies I myself have looked into. I loved. Excited to see what Dr. Gray will do next and where Daphne is going."–Mariela, Amazon Reviewer ★★★★★
"Wow! This was so crazy. You really didn't know who to believe. Pohler really captures what goes through your head having been through something so traumatic and having survivor guilt."–Amazon Reviewer ★★★★★
"Love, Love & Love this book. It has a little of everything: mystery, secrecy & craziness, horror, twist & turns with a past mix with modern."–Masterl Gray, Amazon Reviewer ★★★★★
If you love puzzles and mind games, then this series is for you.
Buy your copy to begin this chilling adventure today!
Related Authors: Veronica Roth, Tahereh Mafi, Keira Cass, Alexandra Bracken, Marie Lu, Lois Lowry, Suzanne Collins, Susan Ee, Mary E Pearson, E. Lockhart, Trenton Lee Stewart, Michele Bacon, Karen M. McManus, Diana Urban, Jennifer Lynn Barnes, Michele Leathers, Maren Stoffels, Becca Fitzpatrick, James Patterson, Natalie D. Richards, Renee Ahdieh, Sona Charaipotra, J.W. Lynne, C.C. Hunter, James Dashner, Kass Morgan, Lisa Jewell, Christopher Greys
Deal End Date: 2023-10-31