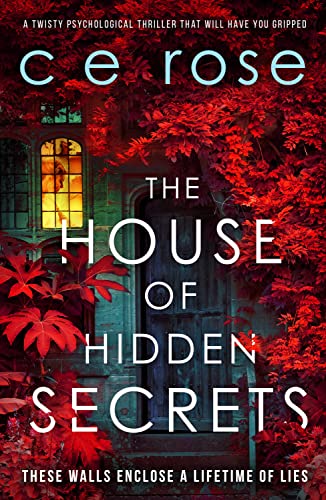 Free $0.99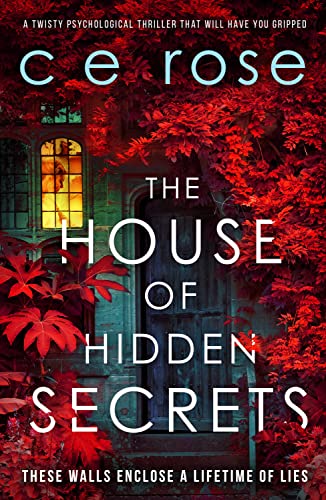 'Disturbing, eerie, and immensely captivating…will send shivers down your spine.' Reader Review
The imposing gates of Ramsay Hall yawned open. As Serena and 4-year-old Lana walked up the long driveway, little did they know the dark secrets that lay within.
When Serena Green accepted the role of housekeeper for wealthy widower Hayden Ramsay, she never imagined her new home would be Ramsay Hall, an ancient, sprawling mansion in Northern England.
Serena quickly becomes an integral part of the household, making friends with Hayden's younger son Hugh, despite Jack, his older brother's, coldness towards her and Lana.
But the hall's beautiful exterior hides many ugly secrets. Though Serena and Jack begin to grow closer, she's confused by his behaviour around Lana. What is he guilty of? And is there more to their mother's death than the Ramsay men will admit, even to themselves?
As the harrowing past of Ramsay Hall unravels, Serena fresh start becomes a fresh horror. She fears for her and Lana's safety, but what are the bleak secrets in Serena's own past?
This house is built on a lifetime of lies… and the truth might just bring the walls crashing down.
A twisty, gripping and utterly unputdownable new thriller that fans of Lisa Jewell, C.L. Taylor and Mark Edwards will love.
Readers can't wait to enter The House of Hidden Secrets:
'As I finished the last page, I nearly dropped my eReader! WHAT?!?! Definitely a book you'll want to pick up!' ☆☆☆☆☆ Reader Review
'Gives a new meaning to the description of a twisted plot…I had a hard time putting this book down, it was so intense.' Reader Review
'This book drew me in…I loved it. Totally would recommend this to friends. Amazing.' ☆☆☆☆☆ Reader Review
'I loved it. Every time I thought I had worked out where the author was going, another twist would be thrown in.' Reader Review
'You're taken through the many twists, turns and secrets that Ramsay Hall has hidden in its walls. I would highly recommend this novel.' ☆☆☆☆☆ Reader Review
'Like a modern day Rebecca, The House of Hidden Secrets is a gothic tale full of twists and tension…this story had me holding my breath right up to the final chilling revelation.' Helen Marsay
'A divinely layered thriller that makes you gasp on page one and lets you exhale slowly with every turn of the page.' Stacey Haber
'Dark and disturbing. I was totally engrossed in this book.' Amanda Robson, author of Obsession
'A completely engrossing story, full of intrigue and mystery, and with a dash of romance too. Brilliant!' C.J. Cooper, author of The Book Club
'Loved how the secrets started to unfold…With one final unexpected revelation at the end, this left me open mouthed.' ☆☆☆☆☆ Reader Review
'Loved this one!…Lots of twists and turns along the way. Definitely one I recommend.' ☆☆☆☆☆ Reader Review
'This psychological thriller was a never-ending journey of twists and turns…the author had you hanging onto her every word.' ☆☆☆☆☆ Reader Review
Deal End Date: 2023-03-09