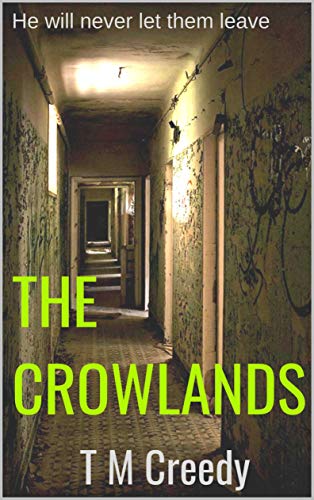 Free $1.99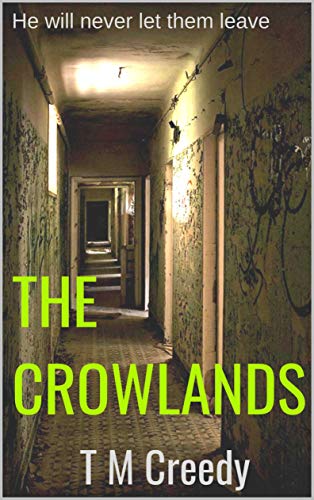 "The ultimate haunted house story….."
This is what readers are saying about The Crowlands:
"Easily one of the best horror books I've read lately. Hard to put down!" – 5 Stars
"It's the best book I've read. Amazing writer." – 5 Stars
"Dude, I recommend this book with all my heart, but making it my bedtime read was probably one of the stupid decisions I've made the past week. Now I cannot go to the bathroom without wondering how many children are with me. Great read!" – 5 Stars
"This book is the ultimate haunted house story. T M Creedy is now one of my new favorite horror writers!" – 5 Stars
'It's a tiny shift in the stillness, no more than a flicker in my peripheral vision, but in my tired and overactive imagination there's a child dressed in a long old fashioned nightdress, standing on the bottom step, staring back at me.'
Sara's on the run and she's found the perfect place to hide…..
Sara Robinson – gambling addict, liar, thief – lived a hand-to-mouth existence in a dingy flat in London. Now she's running for her life after the chance to make some easy money goes horribly wrong. She has three things which might save her – a passport in someone else's name, a ticket to Australia and a suitcase full of cash.
Sara finds herself the custodian of a crumbling Victorian mansion known as Crowlands House, once a children's home in the rural town of Ararat. At first, the airy property seems cool and welcoming in the harsh Australian sunlight. It's a private haven where Sara can forget about what happened in London, and a place to escape the hostile local townsfolk.
But there are things in the house that aren't quite right. And Sara can't ignore them forever.
The doors that won't stay open, the scratching sounds in the walls at night, the objects that disappear only to reappear in a room she has never even been in.
And then the children come out to play – one by shadowy one…..
Sara begins to delve into the mysteries of the mansion and uncovers a secret so gruesome it refuses to stay buried. But the evils of the past will do anything to keep the dead silent, and Sara must find a way to survive the horror that still resides at Crowlands House. The crows in the gum tree wait patiently for the souls of the dead to leave the house, but he will never set them free.
Deal End Date: 2023-08-16