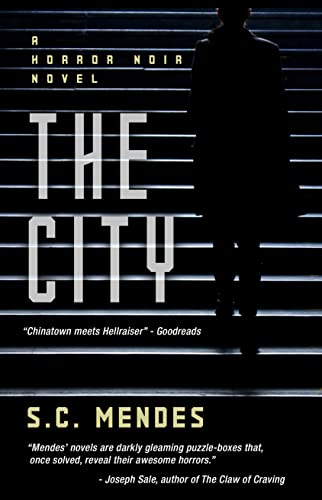 Free $3.99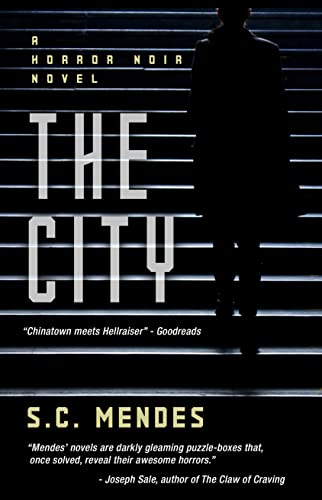 "A slick story that combines gumshoe noir and extreme horror." – Kristopher Triana, author of Gone to See the River Man
"Mendes' novels are darkly gleaming puzzle-boxes that, once solved, reveal their awesome horrors."
– Joseph Sale, author of Dark Hilarity.
Chinatown, 1910.
A series of ritualistic murders are discovered six months after Max Elliot turned in his badge.
Victims of the media-dubbed "Chinatown Surgeon" are little more than piles of flayed skin. The bones of each body were stolen. This torturous method of execution had only been seen once before and that case remained unsolved.
Confident of a connection between the grisly crimes, police turn to the one man they believe can help.
With the allure of closure to his own personal tragedy, Max Elliot agrees to reinstatement for one last case. But the clues lead the unstable detective down a path he never could have imagined.
Follow Max as he penetrates a supernatural world of drugs, violence, and an ancient race of chemists whose hidden influence shaped human civilization.
3rd Edition Paperback contains "Noh Masks" Episode 1 of Tales of the City
**What Reviewers are Saying**
"CHINATOWN meets HELLRAISER" – Goodreads Reviewer
"This book is the perfect blend of noir with extreme horror and plenty of fantasy elements. I get some serious Graham Masterton vibes with Mendes' writing, but in all honesty, you will never read another book like The City." – Stephanie E. Jensen, author of The Howling of the Dead
"Wow, it's been a while since I have felt for a character as much as I did for Max Elliot." – Paula Limbaugh, Horror Novel reviews
"The City is a slick read, you're never bored & the anticipation for the next visit to the ancient city is constantly high." – Games, Brrraaains & A Head-Banging Life
Deal End Date: 2023-05-15