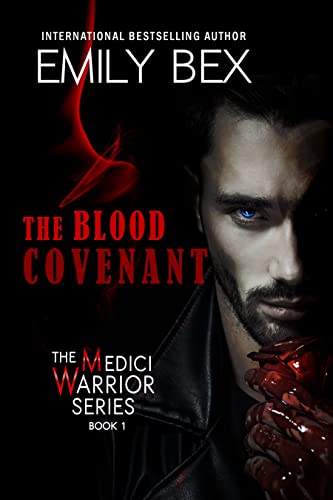 Free $2.99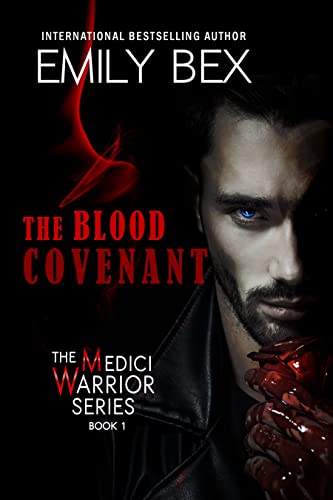 A top 100 Amazon Bestseller!
#1 Bestseller in Paranormal Fantasy and Urban Fantasy
Paranormal Romance and Urban Fantasy fans will become enchanted with this deliciously dark and scandalous series by International Bestselling Author Emily Bex. It's everything vampire romances should be made of!
"Blood Covenant combines the hedonistic jet-setting pleasures of BILLIONAIRE ROMANCE and the dirty little secret thrills of a DEAD SEXY VAMPIRE!" – Katalina Leon, USA Today Bestselling Author
"This series is going to HIT THE CHARTS… what an epic tale. Thank you Emily from a NEW FAN!" – Cheryl, Amazon Reviewer
When he met her, he knew how it would end.
Shade Medici, a warrior king and sole male heir to the dynasty, is expected to mate and produce an heir to secure the continuation of the Medici coven. He's waited over five hundred years for the right mate, and when he meets Kate Reese, his attraction is more than primal – it's merciless.
She's also mortal.
Kate is fresh off a broken engagement and reluctant to open her heart, but her hesitations are no match for the unrelenting pursuits of the vampire king. Their passion for each other is searing…and not everyone is happy about it. Namely the ruling Council.
As they fight against deceit, treachery, and those who aim to see their love fail, Shade also struggles to control his impulses as Kate is immersed into his dark and dangerous world, but it's imperative he prepare her for the changes that will be demanded of her should she choose to bind herself to him through the blood covenant. All that scorches and glitters isn't gold, and she quickly learns that falling in love with a vampire comes at a hefty price:
It may just cost her everything.
"Scorching", "riveting", and hailed as "the NEXT BIG THING", The Medici Warrior Series follows the exploits of a vampire dynasty that spans four generations in a multi-genre novel with elements of paranormal, smoldering romance, and historical fiction. Get your copy today! Your vampire king is waiting…
Complete series available now!
Deal End Date: 2023-05-24