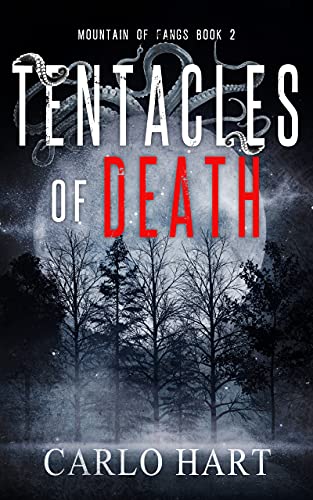 Free $3.99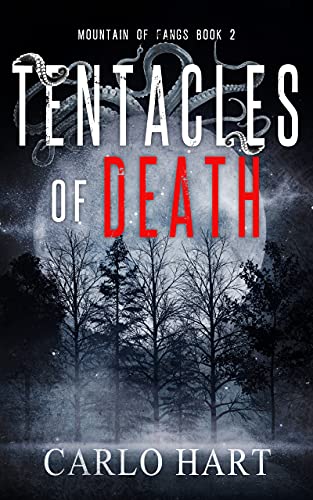 A black witch is terrorizing Frazier Mountain with demonic magic. Can Kevin and Faith stop her before she opens a portal to an invasion of evil?
Kevin Murphy and Faith the vampire, are excited to start their new paranormal investigation business. When one of their clients is ripped to pieces, the police book them as the primary suspects. But they can't stop the wave of killings from behind bars.
Madison is not there to rescue them this time, because she is secretly training with the space force. The first hotel on the moon is now accepting guests. Unfortunately, one of them has been brutally murdered. Can she fight a moon monster if her powers have disappeared?
Back on the mountain, new fire-breathing creatures are unleashed on the local high school. Is a building full of children worth dying over? What happens to the town if the fiend fighters are sacrificed?
Tentacles Of Death is the petrifying second book in the Mountain Of Fangs horror series, that has been responsible for so many sleepless nights. If you like space creatures, demons, and epic witch battles, then you will love Carlo Hart's terrifying tale.
Buy Tentacles Of Death and get your ticket to the first hotel on the moon. Killer monsters are included, free of charge…
Deal End Date: 2023-07-08