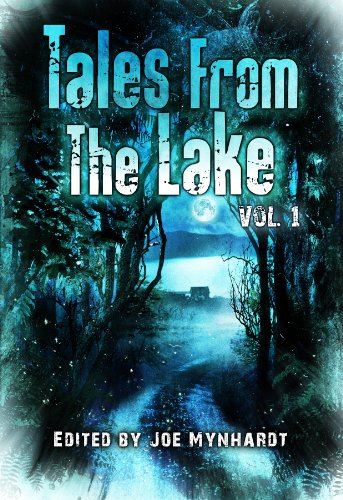 Free $0.99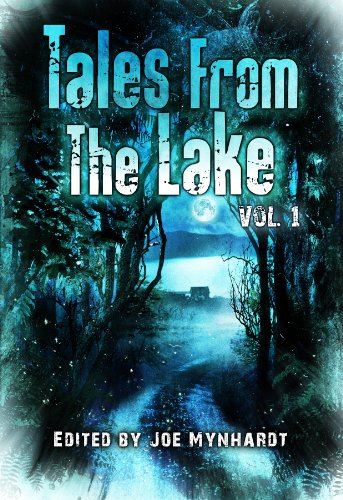 Welcome to The Lake.
Remember those dark and scary nights spent telling ghost stories and other campfire tales? With the Tales from The Lake anthologies, you can relive the most memorable of those moments by reading the best Dark Fiction short stories from the best genre authors around.
From urban legends and ghosts, African witchdoctors / curses and living dolls, serial killers and seamonsters, to vengeful animals, demons wandering the earth, and the every day fight between good and evil, this anthology has it all.
So dive into fourteen tales of horror, with short stories and dark poems by some of the best horror writers in the world, including a story by the master himself, Graham Masterton.
Allow the very first installment of TALES FROM THE LAKE to transport you to lakeside terror in "Lover, Come Back to Me", "Lady of Lost Lake", and "Game On"; journey to the basement of your local pet store in "Dead Pull" and your neighborhood pub in "O'Halloran's"; visit the apocalypse in "Devil's Night"; travel to Africa in "Witch-Compass" and "The Reunion"; spend time with talking dolls in "Don't Look at Me"; experience the horrors of drug addiction from close up in "Junksick"; and climb a ladder to the heavens in "Perrollo's Ladder".
TALES FROM THE LAKE VOL.1 includes the winning stories from the 2013 Tales From the Lake Horror Writing Competition: a nautical tale in Jennifer Loring's "The Art of Wrecking"; a bizarre story of strange addictions in J. Daniel Stone's "Alternative Muses"; and a cult horror story in the jungles of South America in William Ritchey's "Las Maquinas".
Vol.2, 3, 4 and 5 now available. Proudly brought to you by Crystal Lake Publishing – Tales from the Darkest Depths
Interview with the Authors:
So what makes Tales from The Lake so special?
Jennifer Loring: Tales from the Lake is one of the few anthology series where you can find a balance of established horror authors alongside new and emerging talent.
J. Daniel Stone: Tales from the Lake is special, I think, first and foremost in that it's an open-themed horror collection. Themes tend to—more than I want to admit, and some might disagree—constrict writers. I don't like that about themes. But with Tales from the Lake we are reading stories by writers who are not given any rules. Just write what one loves and submit. That's wonderful.
Tell us more about your story, and in which volume it appeared?
Jennifer Loring: My story "The Fine Art of Wrecking" was the first place winner of the Tales from the Lake competition. It's based on the traditional legend of wreckers on the East Coast using false lights to run ships ashore to be plundered, but takes a Lovecraftian turn.
J. Daniel Stone: My story "Alternative Muses" was the 2nd place winner in the original short story writing contest. The story focuses on a young couple who live on the fringes of society, but who soon are taken back to reality when they get pregnant. Things take a dark turn, and the need to transcend normalit
Deal End Date: 2023-11-08