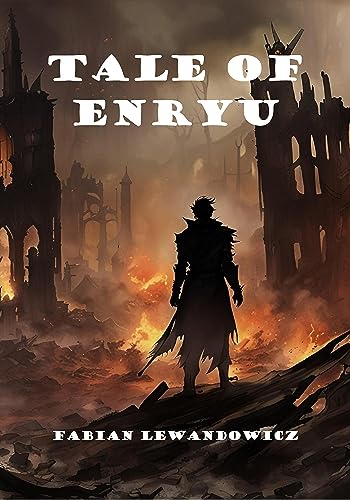 Free $0.99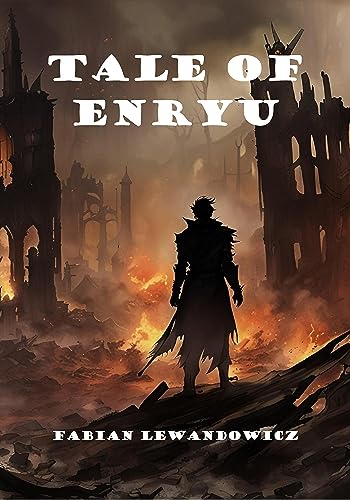 Embark on a breathtaking journey through the dark world of "Tale of Enryu," where darkness and light collide in a battle that will determine the fate of an entire realm.
In the kingdom of Eldoria, the malevolent Az'morgul rises, thirsting for dominion over all. As the shadows of forsaken ones gather, the land trembles under the weight of impending doom. But hope remains in the form of Enryu, a young and gifted warrior with a power unlike any other.
Enryu's quest for strength and purpose leads him to uncover his true origins, and he learns that his destiny is entwined with a grand prophecy. With the unwavering loyalty of his friends, including the courageous Alys, the wise Daelor, and the mystical elf Lorianthir, Enryu stands against the encroaching darkness.
The battles are nothing short of epic, from fiery infernos to chilling clashes with ethereal beings. Amidst the chaos, Enryu's journey unveils hidden truths, heart-wrenching sacrifices, and the awakening of an ancient dragon's power.
As Az'morgul's forces tighten their grip on the realm, Enryu faces the ultimate decision: to embrace the darkness within or rise as the hero the world needs. In the final showdown, the very fabric of reality trembles, and the fate of Eldoria hangs by a thread.
"Tale of Enryu" is a spellbinding tale of courage, sacrifice, and the unbreakable bonds of friendship. Get ready to be captivated by richly developed characters, heart-pounding battles, and an intricately woven plot that will leave you on the edge of your seat.
If you crave a thrilling fantasy adventure filled with jaw-dropping battles, awe-inspiring magic, and the triumph of the human spirit, then "Tale of Enryu" is an unmissable addition to your collection. Dive into this captivating world and experience a tale that will stay with you long after you turn the final page.
Deal End Date: 2023-08-03