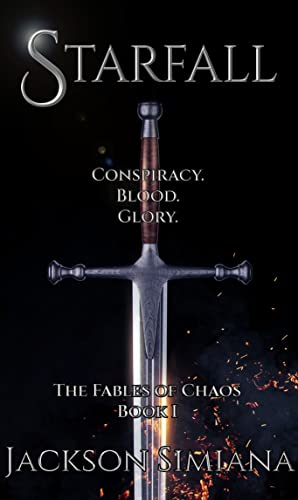 Free $0.99
Starfall
by Jackson Simiana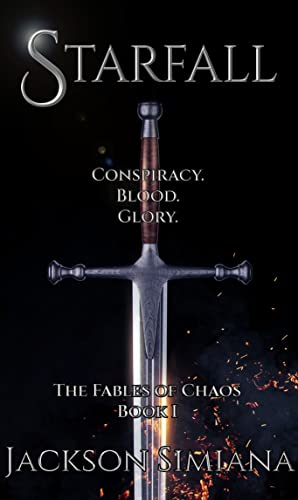 Starfall by Jackson Simiana is the first novel in The Fables of Chaos, a grimdark fantasy epic series.
Alyria is a land in turmoil. Corrupt kings and cutthroat courtiers in the south, disease and turmoil in the middle kingdoms, and a violent invasion along the Broken Coast. Peasant superstitions blame the chaos on the return of the bleeding star, but the ramblings of the lower classes are of little concern to the cold rulers of Alyria and their political games.
A series of childhood traumas keep disgraced princess Katryna Bower away from home for years until a plot to assassinate her parents comes to fruition. Peasant boy Tomas is confronted with the true horrors of war when he and his best friend are conscripted by a dangerous captain to fight against savage invaders from across the sea. King Emery Blacktree will do anything to avoid civil war, but will his sickly wife be able to accept marrying off their only daughter to a descpicable prince, all in the name of peace?
Reviews-
"A solid opening book to a promising series." – Steven Bruce, author of WHITE KNUCKLE.
"Five stars… emotional, engrossing and gripping." – Lauren Rigby, author of THE SANCTUARY.
"…struggled to put it down." – Goodreads review.
"Absolutely loved this book!" – Goodreads review.
Content warning-
This book contains descriptions and depictions of mental illness, war, violence, blood and gore, child abuse and sexual abuse.
Deal End Date: 2023-05-24