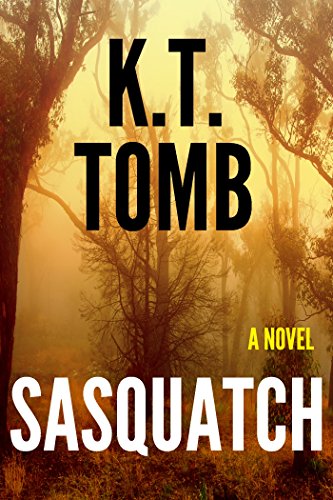 Free $2.99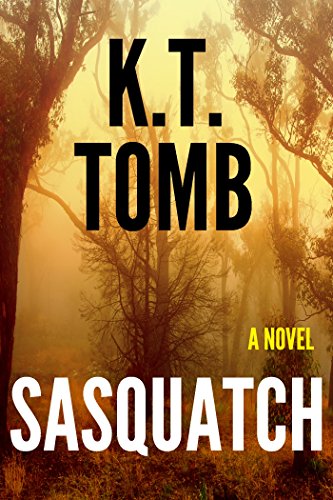 Deep in the Piney Woods of Texas, can Lux Branson find a creature that may not even exist?
Female bounty hunter and expert tracker, Lux Branson, is hired by cryptozoologist, Dr. Stevens, to find a legendary creature that he believes lurks in the Piney Woods.
What she doesn't count on is leading a motley team of field investigators: Sam, the pompous anthropologist; Julie, the know-it-all biologist and survivalist; Ben, whose tattoos hide more than they reveal; and Hal, a seasoned adventurer.
In the unforgiving Texas woodlands, their days-long foray to seek Bigfoot leads Lux and her team to a remarkable discovery… and possibly a hoax.
But when one of the team disobeys a direct order, the tables are turned and the hunters become the hunted. Now, it will take all of Lux's instincts and training to help her team survive the impossible danger and emerge from the woods alive.
Five adventurers head deep into the woods seeking proof of a living legend… but will they live long enough to tell their tale?
What Readers are saying:
★★★★★ "I truly enjoyed K.T. Tomb's story. The author embodied Sasquatch with more humanoid features and intelligence. Lux, the lead, is a fantastic character with many talents and uses baser instincts. There's some high-rated gore, but felt deserved. I found it easy to believe the attributes of Bigfoot. I'm on to the next book!" —Amazon review
★★★★★ "I enjoy reading about things paranormal, but I don't necessarily believe in them. However, the idea of human-like beings intrigues me. K.T. Tomb shows the possibility of such creatures in a terrifyingly real way. Interesting and believable characters, both human and otherwise. Great read." —Amazon review
★★★★★ "Surprisingly good! I went into this book with pretty low expectations. What a nice surprise! Characters that I liked right off, an unexpected story line, and now I want more. On to the next book!" —Amazon review
★★★★★ "Fascinating and riveting story! Having been an outdoor enthusiast all my life, including watching and reading numerous books on Bigfoot, Yeti and Sasquatch, I'm a fan. This was an incredibly interesting book in that it pits a team of researchers versus the creature. The characters were excellent as was the storyline. Thank you, K.T. Tomb. I look forward to the next book." —Amazon review
★★★★★ "Super story! What a take! This has been one of the few books that I could not put down until it was finished. It was amazing, wonderful, being entrapped in these words. It was so much more enjoyable reading a book that was not simply put together. Good show, K.T." —Amazon review
★★★★★ "Exciting! A great story with suspense, intrigue, curiosity, and adventure. If you love exploring the outdoors, hiking, forests, and tales of the unknown, I recommend this story!" —Amazon review
★★★★★ "Will make you believe. Thoroughly enjoyed this adventure in the woods. So much is left in this world to discover, why not Sasquatch? It's possible. Can't wait for the next adventure." —Amazon review
★★★★★ "This is a great book! The story and characters are wonderful. I couldn't put it down. Now onto the next one. Such a wonderful read." —Amazon review
Find out now! Click BUY NOW or READ FOR FREE to start the "Sasquatch Series" today!
Deal End Date: 2023-02-28