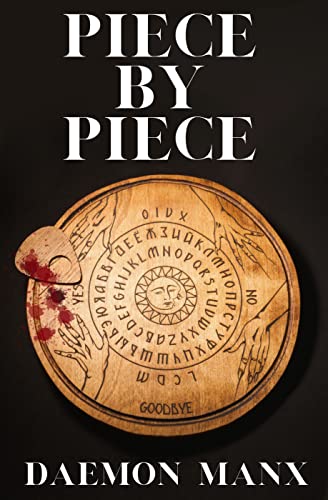 Free $2.99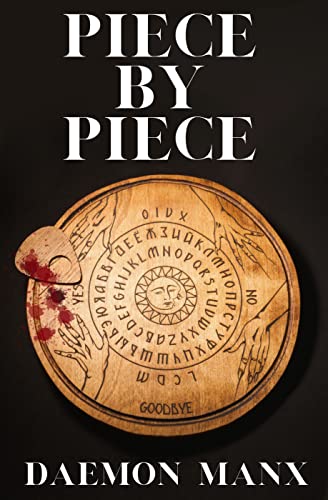 Naomi and Fiona placed their fingertips on either side of the wooden triangle. A shiver as faint as a whimper crawled down Bobby's spine as the exact year of his death was revealed.
As a young, curious 10-year-old, Bobby is reluctant to believe the fate that the Ouija board reveals…but as he grows into adulthood, the pieces of that dark prophecy propel him towards his inevitable end.
Strange occurrences plague Bobby and he struggles to hide the truth from his family. Each clue leads to the next, but he knows the ultimate answer will be his end. Can the future be altered if you know the outcome? Or will his efforts be in vain?
A supernatural, psychological thriller that will leave you wondering: "What are you willing to do for the ones you love?"
This novella was a page turner, and I had no idea the twists that awaited me. To say that I loved this book is an understatement. This is not your average Ouija board story. It is so much more. I will be thinking about this one for a long time to come. -Deb Soward
Bonus Story: The Widower
After the sudden death of his wife, David is plagued by lucid nightmares and severe depression as he suffers alone in the empty house that was his wife's dream. Alone except for whatever it is that's causing his nightmares, leaving black bristles all over his clothes, and wafting forth a horrible smell from a closed off room on the first floor.
Paralysis seized David like a stroke. Terror rocketed through his organs. The ability to move escaped him, taken over by something too powerful to resist. All he could do was watch as the creature moved closer toward him.
A full-on horror story in true Manx style. It's a gut-wrencher. It wrung my emotions, made me laugh out loud, and made me gasp when the completely unpredictable twist slapped me without warning. I feel the need to say thank you to the author, for bonus stories are always a gift and this one is truly appreciated. -Lisa Lee~Bibliophilia Templum
Deal End Date: 2023-02-02