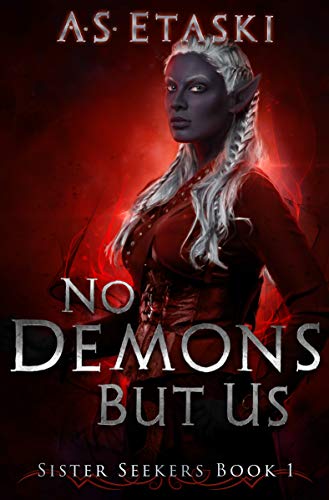 Free $2.99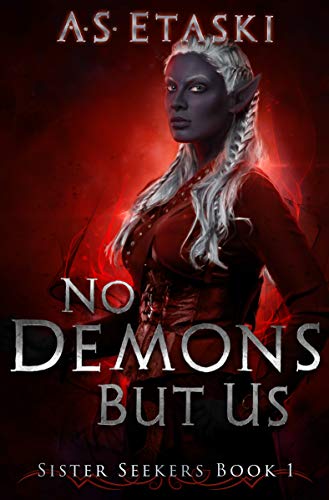 My sister is dead, but I didn't kill her. Our infamous Sisterhood watches me. They couldn't care less if I did.
I am a young Noble trapped in a most wretched spot: accused of assassinating my sister, the Matron's heir. If I take the blame, I am next on the sacrificial altar.
Dark Elves live for intrigue in our underground matriarchy. We bend the rules for the cunning and the bold. To survive, I must play the game.
Through court intrigue, demonic rituals, and mind-rending trials against deadly foes, pervasive webs surround me, all spun by our sadistic priesthood and the Queen's brutal enforcers.
Through it all, the Red Sisters delight in watching me. I must prove myself beneath their ravenous gazes, or I will become the next meal for our goddess.
A.S. Etaski spins the first threads of an intense and epic tale with No Demons But Us, in which the trials of a young Davrin test her resolve to rise from the depths of fear and hatred tearing her down.
Sister Seekers is an adult epic fantasy with an ever-broadening scope. Found family is a core theme throughout, and fans of Dungeons & Dragons will find familiar grounds. Perfect for fans of entwined plots, challenging themes, immersive worldbuilding, and elements of erotic horror. Sexuality and inner conflict play into character growth with nuance, intrigue, action, and magic.
The series begins underground with an isolated race of Dark Elves whose intricate webs first ensnare then catapult us to places a Red Sister can only imagine in her dreams.
Deal End Date: 2023-05-22