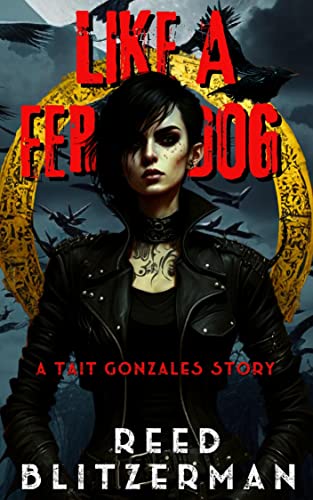 Free $0.99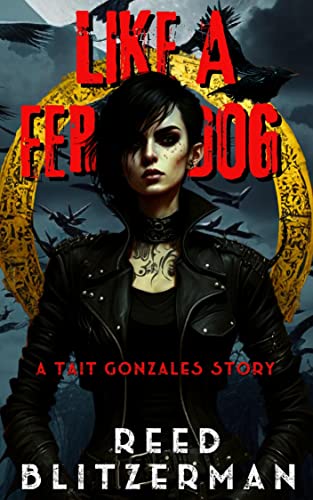 Psychic Tait Gonzales is broke and starving when her friend, Manny, calls from the county lockup.
She tells him to get a lawyer. "I can only work with the dead."
That's perfect. Because the only person who can exonerate him is murdered, lying on a slab in the morgue.
To find the truth, she'll have to dig like a feral dog.
If you love psychic thrillers, don't miss out on this first in a series.
A dark twist on TV's Ghost Whisperer and Medium series.
WHAT READERS ARE SAYING:
★★★★★ "I absolutely LOVE this book! Tait is frigging awesome! She's definitely my kind of chick and makes for a very impressive main character." – Carol K.
★★★★★ "I so enjoy Tait as a character…For anyone who has felt like an outsider." – Mary C.
★★★★★ "I could not put this story down." – Ginette R.
★★★★★ "Reed Blitzerman is a new to me author. I love his writing style. I love his subtleties. (Calling the lawyer Barnum because the murder caused a media circus.) These characters are so real. They are all flawed. Drugs, alcohol, off-the-screen sex. Poverty. Tait is alone. Broke. Hungry. Bruised. I loved her character. I felt her character. I see Tait has three more stories. I will be reading those." – Becky
★★★★ "I liked this book a lot. It has a unique plot and I liked the main character. My only complaint is it wasn't longer." – Hunter
★★★★★ "This was a great start to the Tait Gonzales: The Prophetess series, it was what I was hoping for in this book. The writing was really well done and I was hooked from beginning to end." – Kathryn
★★★★★ "This was a short story but very good." – Taryn S.
★★★★★ "Complex characters." – Alex A.
★★★★★ "Excellent! The main characters are compelling and different. I kept reading right through to the end. This author knows how to write. :)" – Luci
★★★★★ "Excellent book. Sucks you in from the beginning. Finished it in one sitting. I will read the next one." – Kim T.
★★★★ "The character Tait stayed with me even after I finished reading the story… Storyline was extremely captivating and the undertones were filled with sadness…I never like retelling a story but recommend you read it.. And I hope the author tells me more about Tait.. And Trevor.. And of course Tait's mother.. Damn this was one of the best short stories I've read" – Kindle Customer
Deal End Date: 2023-04-05