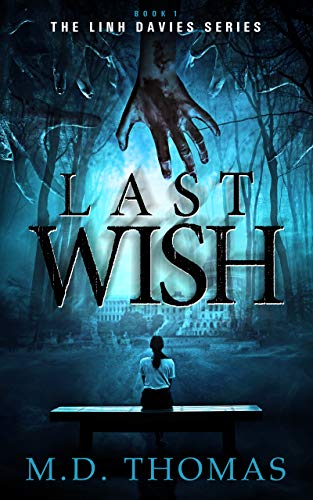 Free $0.99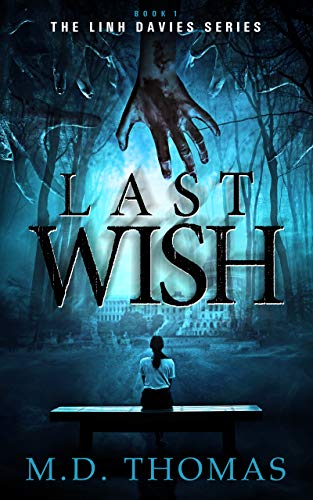 Who's trapped in her head now?
Emergency physician Linh Davies is cursed with the ability to possess the soul of someone who dies when she's touching them. Each new soul arrives with a story and a last wish. If she can grant their wish, they'll move on and leave her be. But that isn't always possible and her head is getting crowded….
Follow Linh as she struggles to decide what's more important–her life and the lives of those around her, or her oath as a physician to do no harm.
If you like supernatural thrillers with plenty of suspense, you'll love Last Wish!
What reviewers are saying:
"One of the best debut novels I've read. This author has some serious talent, skill, and quite the imagination."
"Wow! Great thriller that snags you from the start and drags you kicking and screaming the whole way."
"This is not your usual possession plot. This author has quite an imagination and is very creative in his plot development."
"I absolutely loved this book!! Had so many twists and turns you just don't see coming. I read it straight through because I couldn't put it down, I had to know what happened next!"
"I really enjoyed this book. I think this is one of the first truly original storylines I've read in a long time!"
"A fast read with a unique and interesting premise."
Deal End Date: 2023-01-09