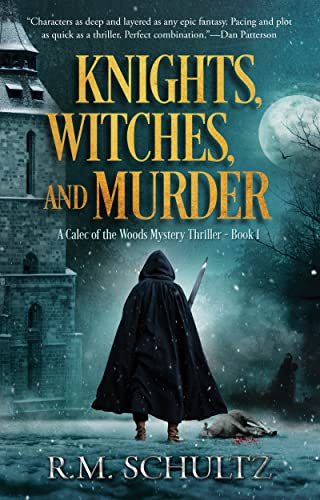 Free $7.99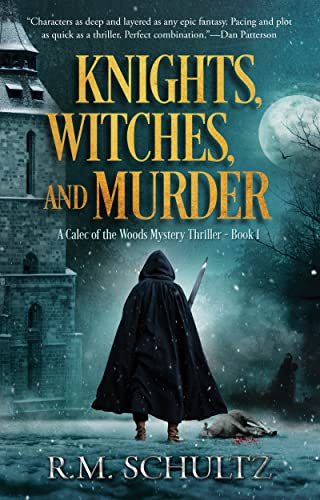 — Readers' Favorite Bronze Medal Winner AND Third Place out of ALL Epic Fantasy for 2022!
"Characters as deep and layered as any epic fantasy. Pacing and plot as quick as a thriller mystery. Perfect combination."—Dan Patterson, Author
In a land where the wolf wind and mists roam like ghosts, the conflicted son of a witch was knighted by the king. Knighted to repay a debt to his father.
His name is Calec.
He alone holds knowledge from both the knighthood and the mysterious witches of the woods.
When the king's sheep are found lying in the snow, riddled with black rashes and hemorrhagic eyes, Calec is summoned to discover the reason for their deaths. Then, as human victims arise in the city, Calec uncovers an eerie string of clues. He seeks the aid and determination of pious Eristin—his betrothed and niece of the king—but to catch the murderer they must find answers, answers hidden beneath a web of secrets ensnaring the royal family, a witch, an innkeeper, a priest, and a former thief.
And Calec never suspected he'd have to choose between the only two things he's ever loved.
Knights, Witches, and Murder is perfect for fans of The Name of the Wind, Mistborn, and The Mists of Avalon who also enjoy thrillers like The Girl on the Train or The Da Vinci Code. R.M. Schultz is a #1 best-selling fantasy author and has published over a half dozen best-selling novels.
Will Calec forge his own path and discover the cause of these mysterious murders before the kingdom and everything he loves is lost? Strap yourself in, scroll up, and click the READ NOW or BUY NOW button near the top right of this page to join thousands of enthralled readers in finding out what happens when Calec is drawn into the conflict.
Note: Each Calec of the Woods Mystery Thriller is a complete story without a cliffhanger ending, but there are some secondary story questions that continue in the following books. This story also includes a slow-burn romance. These stories can be read and enjoyed in any order.
Deal End Date: 2023-01-07