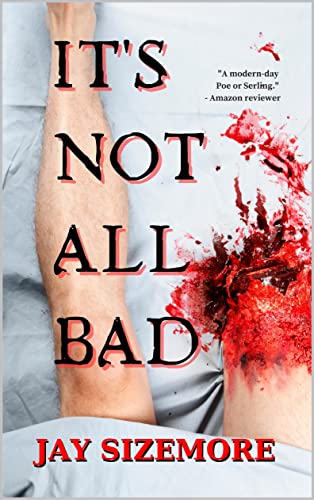 Free $2.99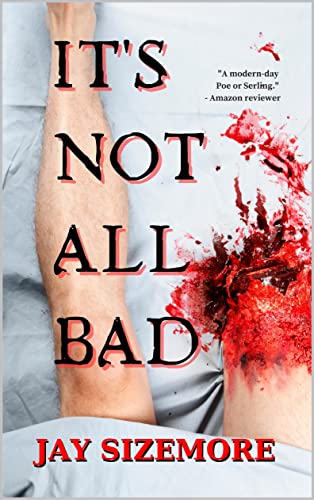 ENTER AT YOUR OWN RISK.
Not for the faint of heart. Not for the easily offended. This collection of short stories has something to keep everyone awake at night, and then something to make them feel better in the daylight. Proceed with caution, but remember…It's Not All Bad.
Here you will find stories of desolate futures. Stories where people kill and worse, battling demons inside and out. You'll find men willing to do anything to get back that which they lost. And men giving hope to the hopeless in the strangest of ways. There's another reason to not eat fast food. And another reason to distrust old houses. Things are not always as they seem, but in this collection, you are bound to keep turning the pages to see what's next.
From Jay Sizemore, author of the critically acclaimed horror novel APNEA, comes his first collection of short fiction.
Readers for It's Not All Bad have called the collection: "shocking," "disturbing," and full of "horrific visions that chill."
GET YOUR COPY NOW!
Deal End Date: 2023-04-11