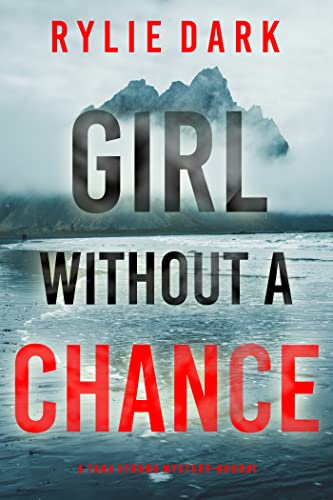 Free $0.99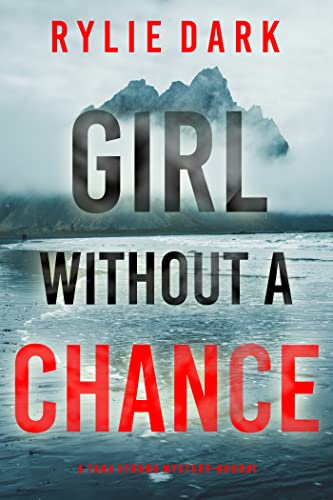 A woman escapes from the clutches of a serial killer in a small, mountain town, and Deputy Sheriff Tara Strong must race to decode the incoherent victim's report and save the next one before it's too late. But in a shocking twist, Tara realizes she is up against a killer more diabolical than she could imagine—and that, with her own life at stake, some of a town's secrets are best left buried.
"A brilliant book. I couldn't put it down and I never guessed who the murderer was!"
—Reader review for Only Murder
⭐⭐⭐⭐⭐
GIRL WITHOUT A CHANCE is book #1 in a new series by #1 bestselling and critically acclaimed mystery and suspense author Rylie Dark, whose books have received over 2,000 five-star reviews and ratings.
Tara Strong has risen to become her county's Deputy Sheriff through her bravery and her brilliant capacity to enter killer's minds. Small-town life in the mountains, centered around their picturesque lake, should be idyllic. But Tara has already seen enough to know that there is a dark side to everything, that small towns hide secrets, that everyone has something in their past—and that a killer may just be lurking right next door.
Tara remains haunted by her own past, by her missing sister, by her guilt over the unsolved case. She must battle the demons of her own past, while trying to get ahead in a male-dominated police force.
Can Tara keep it together long enough to catch a killer?
A cat-and-mouse thriller with harrowing twists and turns and filled with heart-pounding suspense, the TARA STRONG mystery series offers a fresh twist on the genre as it introduces two brilliant protagonists who will make you fall in love and keep you turning pages late into the night.
Books #2-#5—GIRL WITHOUT A HOME, GIRL WITHOUT A TRACE, GIRL WITHOUT A NAME, and GIRL WITHOUT A PRAYER—are also available.
"I loved this thriller, read it in one sitting. Lots of twists and turns and I didn't guess the
culprit at all… Already pre-ordered the second!"
—Reader review for Only Murder
⭐⭐⭐⭐⭐
"This book takes off with a bang… An excellent read, and I'm looking forward to the next book!"
—Reader review for SEE HER RUN
⭐⭐⭐⭐⭐
"Fantastic book! It was hard to put down. I can't wait to see what happens next!"
—Reader review for SEE HER RUN
⭐⭐⭐⭐⭐
"The twists and turns kept coming. Can't wait to read the next book!"
—Reader review for SEE HER RUN
⭐⭐⭐⭐⭐
"A must-read if you enjoy action-packed stories with good plots!"
—Reader review for SEE HER RUN
⭐⭐⭐⭐⭐
"I really like this author and this series starts with a bang. It will keep you turning the pages till the end of the book and wanting more."
—Reader review for SEE HER RUN
⭐⭐⭐⭐⭐
"I can't say enough about this author! How about 'out of this world'! This author is going to go far!"
—Reader review for ONLY MURDER
⭐⭐⭐⭐⭐
"I really enjoyed this book… The characters were alive, and the twists and turns were great. It will keep you reading till the end and leave you wanting more."
—Reader review for NO WAY OUT
⭐⭐⭐⭐⭐
"This is an author that I highly recommend. Her books will have you begging for more."
—Reader review for NO WAY OUT
⭐⭐⭐⭐⭐
Deal End Date: 2023-03-09