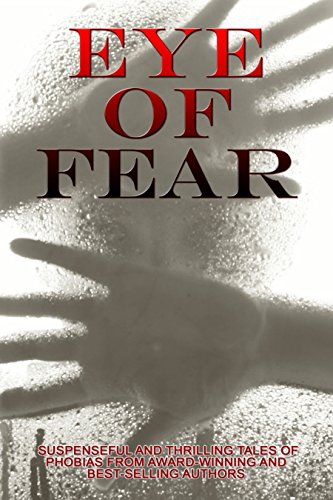 Free $0.99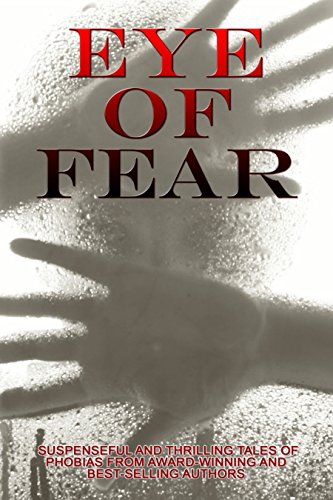 There's no turning back once you've entered the Eye of Fear.
Award-winning and best-selling authors from across the genre spectrum join forces in this edgy collection. These deliciously frightening and reflective tales of phobias will cause your heart to race and your body to perspire.
Experimental by Lauren Algeo: Four people, four boxes, one nightmare. There's no way out for Michael, Heidi, Sabina and Jace, and no escape from their own minds. Do they have the mental strength to withstand insanity?
The First Step by Marisa Oldham & Angie Martin: Following a terrifying ordeal, Adele has wrapped herself up in the comfort of her own home for the past four years. Can one man bring her the courage she needs to take the first step into a new world?
A Mind's Undoing by Sloane Kady: Inside Kate lived a fear so profound even sanity couldn't reason with it and reality couldn't shake it from its foundation. When her greatest fear comes knocking, will she recognize it, or will it push her farther into a world of her mind's making?
Mark of Deceit by Glede Browne Kabongo: Ambitious career girl Natalie Grainger Fox is in for the fight of her life when she becomes the unwilling recipient of a computer flash drive that could bring about the collapse of her employer—a global powerhouse that may be guilty of financial fraud and cold-blooded murder.
Unreal by Shay Lynam: When a glitch in the system traps three teens inside a virtual reality, they must band together and face their worst fears in hopes of finding a way out.
Jezebel's Embrace by Heather Osborne: With an abusive mother dominating every aspect of her life, Lilith has grown to fear intimacy and touch. When she finally manages to escape, the death of a kindly lady draws her back. Will Lilith learn to conquer her fear, or will it consume her, mind and soul?
Heaven's Hell by Sandy Richards: Ernie had a devil of a time with life; nevertheless, salvation came calling surrounded by hellish circumstances.
Touch of the Untouchables by Jalpa Williby: Zak has only known one way of life: stay inside the wall. When a forbidden excursion goes wrong, he meets up with an enemy of unknown danger. In facing his worst fear, he is forced to question everything that has been his world and determine his own reality.
Deal End Date: 2023-01-27