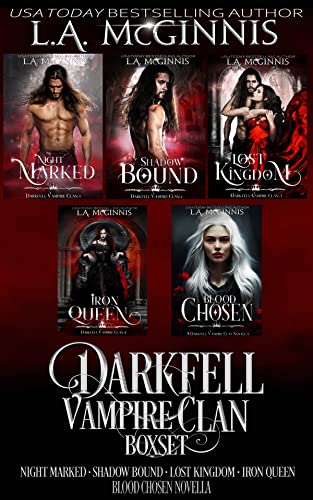 $0.99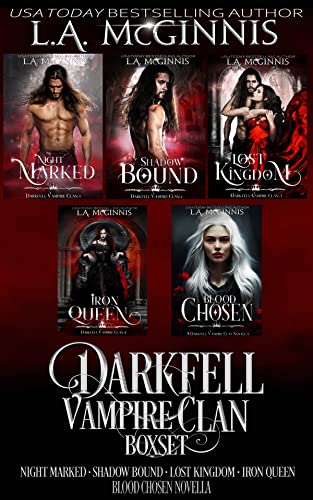 $0.99
There is no resisting the forbidden.
When Seraphina is kidnapped off the streets of New Orleans, she's pulled into a deadly world where blood is power and only the ruthless survive. With the help of Luthor and Cyrus, she fights to take her rightful place in the Darkfell Vampire Clan, and explore the depths of passion with her two immortal lovers.
But when her only chance of defeating the king means trusting the treacherous Deston de Rayne over her loyal males, their game becomes a battle of wills, one Seraphina has no intention of losing.
Will she choose the two males who have never let her down or the traitor who will certainly break her heart?
This complete boxset includes:
Night Marked, Shadow Bound, Lost Kingdom, Iron Queen and a companion novella, Blood Chosen
Deal End Date: 2023-02-02