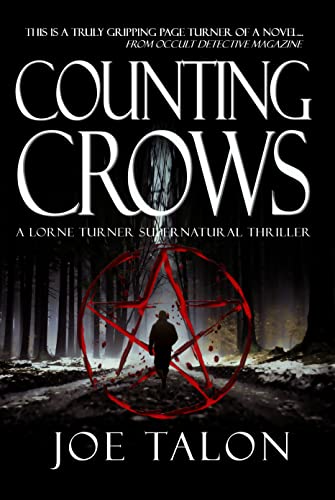 Free $0.99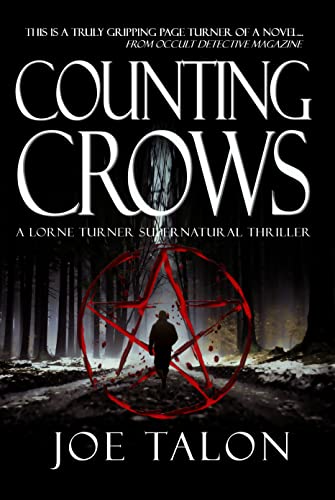 On a fog-bound morning, Lorne Turner stumbles over a murder of crows feasting on the body of a dead man.
It soon becomes clear it's a ritual sacrifice.
But why? Why here? Why now?
Most importantly, why is Detective Inspector Tony Shaw ignoring the ceremonial element? What do the police have to hide?
Lorne knows the darkness is rising, he feels it scream a warning through his nightmares.
Corruption, greed and the abuse of occult mysteries lead Lorne into a world he never thought existed. Trained to stand firm against terrorists, he must now fight the ghosts of his past, and the darkness of a madman.
An old soldier once more goes into battle. What will break first, his mind, or the bodies of his enemies?
***
"This is a truly gripping page-turner of a novel that left me seriously looking forward to the next book." from Occult Detective Magazine
"Readers of Stephen King will find it engaging; a haunting, occult thriller with a twist." from Number9BlogSpot
"Absolutely fantastic story I couldn't put it down. You don't see it coming and it's totally different reading, I loved it." from Howiesk
"Until now, I'd searched in vain for another book along the lines of Phil Rickman's Merrily Watkins series. Thank you for more than meeting my expectations." from Jay.
***
An Interview with the Author
How did you first got into writing?
Answer: Poverty. It's as simple as that. I was too poor to buy new books and I'd read all the ones I owned so often they were falling apart. I'd read all the ones in the local library I wanted to read. So, I thought I'd learn to write. Here I am, 35 years later with a successful action-packed supernatural thriller series.
That brings us on nicely to ask about what influenced you to write your novel Counting Crows?
Answer: The love of a good ghost story. Some of my favourite writers, like Phil Rickman, MR James, James Herbert, are all very different kinds of authors, but they are writers who've made me think – what would I do if I faced a ghost? Or came across an occult group sacrificing people? I love writing from an old soldier's point of view because I can add that thriller element I enjoy from writers like Mark Dawson and Lee Child, where their protagonist doesn't have to follow the rules. Lorne's become something of a detective for those troubled by ghosts, demons, and all things weird and magical. This is the most fun you can have as a writer.
And your protagonist, could you please tell us a little more about them?
Answer: Lorne is a broken soldier, medically discharged with PTSD. When he first appears in the novella Forgotten Homeland, he doesn't know what's real, what's in his head, and if ghosts exist. Gradually, he learns to trust his instincts again. He meets some good people who help him build and life and home on Exmoor. He finds peace and meaning outside the army. I wanted to give him hope.
What makes the Lorne Turner series special?
Answer: From what the fans have said, it's the growth and complexities of the characters. The interaction between the Christian and Pagan elements helps. Also the research. I try to tie in real historical events with the weird, so everything is grounded in some kind of reality. These aren't just ghost stories or occult mysteries, they explore issues about mental health, relationships, and history, and they're action-packed adventures.
Why should readers give you a try?
Answer: This is a tricky one. Erm… These books are great for escaping. They explore the fantastical but remain firmly in the real world. They build a community for you to enjoy. These books aren't horror stories, they are paranormal mysteries exploring different aspects of the weird and wonderful.
Deal End Date: 2023-03-26