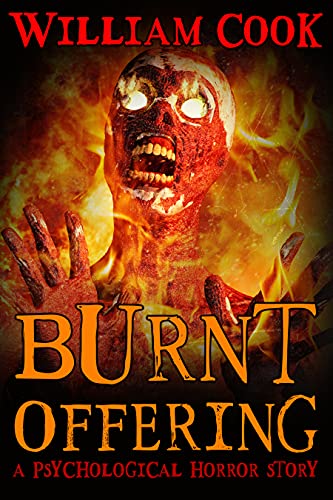 Free $0.99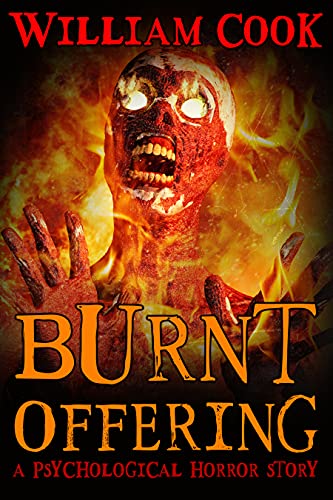 Burning Horror . . .
A young pyromaniac battles her demons as her insatiable pursuit of the flame threatens to turn her world to cinders.
Becky's life spirals out of control as she struggles with an abusive step-father who will not leave her alone. A fast-paced short horror story that will keep you on the edge of your seat as it races to its thrilling and horrifying conclusion. From the author of Blood Related and Dreams of Thanatos
*Bonus Features: includes an additional short story and a recent interview with the author.
**Please Note: This eBook short story is also part of the popular collection, 'Dreams of Thanatos.'
Warning: contains adult content + themes of psychological horror and domestic abuse.
"This man is simply scary. There is both a clinical thoroughness and a heartfelt emotional thoroughness to his writing. He manages to shock as well as empathize, to scare as well as acclimatize, yet beneath it all is a well read intelligence that demands to be engaged. I loved Blood Related. Ordinarily I hate serial killer stories, but William Cook won me over. He is a unique and innovative talent." – Joe McKinney, Bram Stoker Award-winning author of Flesh Eaters and Dog Days
About King Billy Publications
King Billy Publications exclusively publish the dark literary fiction and psychological horror stories of William Cook. We love publishing stories, both for kindle and print, that appeal to adult readers of Horror, Supernatural, Thriller, Occult and most types of Dark Fiction. KBP strive to bring you fresh, new kindle stories throughout the year. Our high standards of editing, formatting, lay-out and quality content, ensure that Cook's frightening tales of serial killers, ghosts, haunted entities, vampires, villains, monsters, demons and other Gothic grotesquery, are presented to you in such a way that you'll want to read more.
KBP are also the publishers of
Fresh Fear: An Anthology of Macabre Horror

featuring stories by

Ramsey Campbell, JF Gonzales, Jack Dann, Charlee Jacob, Robert Dunbar, Adam Millard, Christine Morgan

and

Billie Sue Mosiman

to name a few.
Deal End Date: 2023-02-16