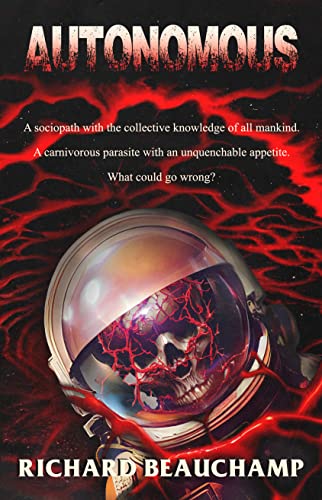 Free $2.99
AUTONOMOUS
by Richard Beauchamp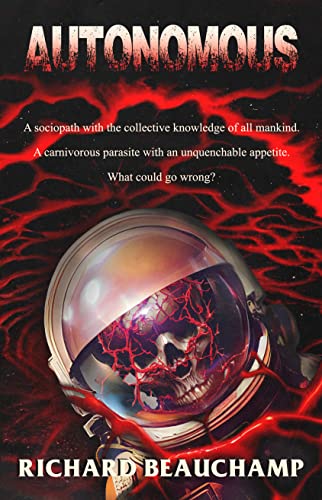 From the author who brought you the Splatterpunk Award nominated collection "Black Tongue & Other Anomalies", Richard Beauchamp returns with a pulse pounding scifi-horror novella-
Marsa Unger, captain of the Phoenix-1 research vessel, is having mixed feelings about her new upgraded ship AI.
The Autonomous Robotic Intelligence Computer, or 'Aric' is the latest and greatest in the Athena Class AI developed by the Intergalactic Commerce Federation, the corporate hegemony that controls all the travel and trade among the stars. Meant to handle the tedious maintenance tasks of a whole ship by itself, as well as having a next gen human communication interface, ARIC is designed to feel just like another member of the crew. Now ship captains can rest easy knowing they have one of the smartest super computers ever built at the helm.
Or can they?
Marsa notices his slip ups, his aberrations in behavior. But unexpected cargo from the stars will really test the captain-AI relationship when Phoenix-1 picks up a peculiar distress beacon.
An escape pod ejected from an ancient ore-digger ship.
A dead scrap pirate encased within a mysterious black substance.
A potential universe-changing scientific discovery that threatens the lives of everyone aboard Phoenix-1.
As ARIC begins to find loopholes in the protocols that are supposed to keep him a docile servant, the unexpected passenger aboard Phoenix-1 serves as the catalyst to further deteriorate ARIC's IFC imposed chains and help him realize his true, terrible potential.
To ARIC, he doesn't see potential danger.
All he sees is opportunity.
Deal End Date: 2023-03-21