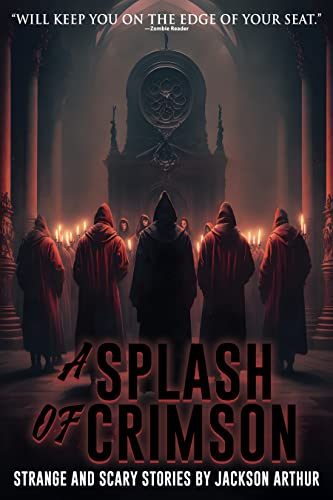 Free $4.99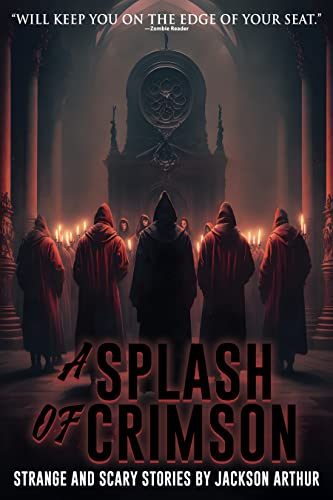 "I loved every story in this collection!"—Amanda Stuntz, author of New Hope
Jackson Arthur's A Splash of Crimson is a thrilling collection of seven strange tales filled with creeping dread.
A young couple on the brink of a breakup is drawn to an empty church, where they must confront the darkness within. When June King attempts suicide, she discovers a strange and impossible door, leading to unimaginable horrors. A single father will stop at nothing to save his dying daughter, even if it means making a deal with a mysterious young man.
In these stories and others, life and death are black and white. But what exists between is a splash of crimson.
Praise for A Splash of Crimson:
"Read this only in the daytime if you don't want to have bad dreams."—Samberine Everose, author of The Seal of God
"It strongly reminded me of something of a Twilight Zone episode or an unsolved mystery from the classic television show, X-Files."—Peter Gray, author of The Tragic Tale of Teddy Woven
"This collection will keep you on the edge of your seat."—Cal Brett, author of Worse Than Dead
"This is a sophisticated kind of scary. Poetic, like Poe."—Sandra Lopez, author of Single Chicas
"What a great collection of scary short stories!"—H.G. Ahedi, author of The Fall of Titan
"There's a real passion in the writing…"—Anthony Castellino, author of The Feast of All Saints
Deal End Date: 2023-10-10