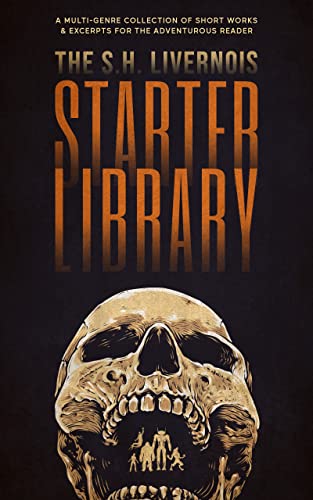 Free $0.99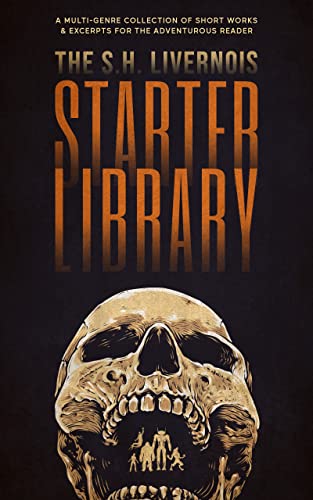 For adventurous readers only.
Meet your next favorite author with this collection of speculative fiction shorts and excerpts.
A zombie hoping for his big break. A robot caught up in his master's deadly schemes. Two sisters who've never met a monster they couldn't defeat. A city run by telepaths and the woman who doesn't yet know she's chosen to overthrow them. A cowardly young reporter unknowingly drawn into a battle across time.
Enter the dark and mysterious mind of author S.H. Livernois through this collection of short stories and teasers of full-length works. Many genres, characters and themes can be found here.
A horror comedy that explores the tragedy of discrimination. A mystery story with a bit of robot science fiction mixed in, a time travel story that's more about self-discovery, a couple paranormal tales–one with a lost ghost and another with a lovelorn vampire. There's also a dystopian tale–add in some telepathy for a dash of magical realism–about the nature of truth and privacy; and an introduction to pair of amateur sleuth sisters, who solve supernatural crimes and defeat monsters without batting an eye. What unites all of these stories? Suspense, mystery, a supernatural twist, and a bit of the metaphysical.
Deal End Date: 2023-09-29