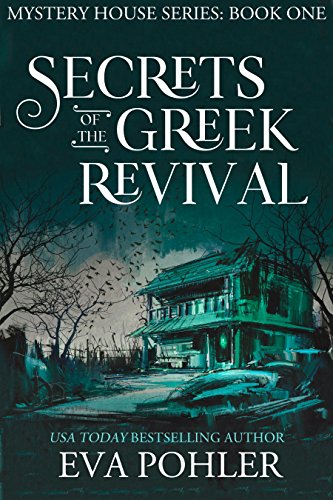 Free $0.99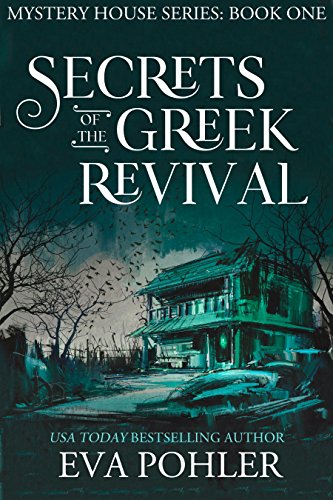 Like Nancy Drew meets The Golden Girls!
Ellen and her two best friends share a mid-life crisis by hatching a plan to renovate an 1860's Greek revival in the nearby historic district of San Antonio. Although Ellen isn't one to believe in ghosts, she comes face to face with something inexplicable in the attic. Her ghost-enthusiast friends convince her that they must help the spirit find closure, and as they dig deeper into the past, they uncover a shocking history that someone in the neighborhood doesn't want exposed.
But Ellen and her friends don't give up easily. They realize they've been called to give voice to the invisible women who suffered behind the walls of the house for decades.
The books in this series may be read in any order.
"Slightly wacky ladies, humor & good intentions result in a very interesting story. I've already ordered the second one in the series."–Lynne J. Condon, Amazon Reviewer ★★★★★
"They begin a dangerous quest digging into the real history behind the Gold House. What they find will blow your mind! My heart was racing throughout this entire book. If you believe in ghosts or even if you don't, I suggest reading by a lamp. I jumped several times as if a movie were playing inside my mind. . . . The three women in this book are wonderful. This is definitely a must-read. 5 stars for Eva! Well done!!"–Book Lover Reviews ★★★★★
"This captivating tale of three friends setting out to renovate and flip a house is definitely not your average haunted house story. The three lead characters and all the other people in this story (whether major players or merely peripheral persons) are so carefully crafted with their own unique personalities and attributes that they spring to life in the reader's mind. The story, itself, is mesmerizing with all the back-story details of the characters' lives and especially with the convoluted and macabre history of The Gold House (the house purchased by our leading ladies). This is one of those stories that is achingly hard to put down when bedtime rolls around or something requires your immediate attention. It really is that good."–txdoc, Amazon Reviewer ★★★★★
"This is my first experience with author Eva Pohler and I can't believe I haven't read anything of hers before! Loved the book and I'll be checking out more in this series."–The Novel Lady, Amazon Reviewer ★★★★★
"Loved reading this book. So sad that there were people mistreated in our former days. These types of retreats or rest care facilities actually used to operate in the US for many years. Some state owned too. IN The 70 ALL were shut down. THE GHOST that haunted the house and her ancestors first tells a telling tale about what happened inside the walls of the house three women buy and restore to its former glory."–Cozy Mystery Reader, Amazon Reviewer ★★★★★
"This is a real page turner. Riveting, and exciting. The characters are very well written, its easy to read and you won't want to put it down."–Southermermaid85, Amazon Re
Deal End Date: 2023-10-23